Best Phd Online Meet our Executive Director…
Hook Sentences For Essays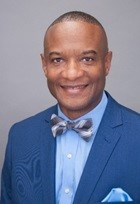 Larry Laws, Sr. is the Founder and Executive Director of First Home Alliance. He established the organization with the aim to improve financial literacy, homeownership opportunities and quality of life among the underserved low-to-moderate income and veteran communities. His agency has helped hundreds of families to achieve and retain the dream of homeownership.
Prior to entering the nonprofit industry, Mr. Laws completed twenty-four years of active duty military service and retired from the Army as a Master Sergeant. Throughout his career, Larry Laws held a variety of Leadership positions. During his last assignment, he served as the Army Telecommunications Chiefs Senior Career Advisor. Mr. Laws was assigned to Riyadh, Saudi Arabia during Operation Southern Watch, where he served as Combat First Sergeant. He also served in the Joint Signal Group, NATO, during Operations Desert Shield and Desert Storm. Mr. Laws serves on the Board of Directors of the Veterans Association of Real Estate Professionals which provides financial literacy education and housing counseling to veterans to improve their housing stability.
Larry Laws earned his Masters of Business Administration (MBA) from Troy State University and his Bachelor of Science (BS) in Business Management from the University of Maryland. Larry is happily married to Besra Yilmaz Laws and the proud father of three sons and a granddaughter.
http://www.oalth.gr/can-someone-else-write-my-college-essay/ Can Someone Else Write My College Essay Meet our Program Coordinator/Senior Housing Counselor…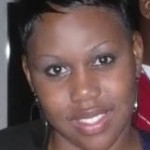 Charlene is a certified Senior Housing Counselor who joined First Home Alliance in 2006. She comes to the agency with over five years experience in the mortgage industry with a strong knowledge of FHA and conventional loan processing. She completed her Housing and Foreclosure Intervention and Default Counseling Certifications with NeighborWorks America Center for Homeownership Education and Counseling Training Institute. She has more than 100 classroom hours of delivering Financial Literacy Training and Homeownership Education. Charlene is professionally credited with having saved over 200 families from losing their homes to foreclosure through Loss Mitigation and Foreclosure Intervention. Charlene supervises and trains a team of counselors combating our present mortgage crisis serving low-to-moderate income communities. Charlene also serves as our Housing Program Coordinator and is responsible for compliance and reporting to VHDA and the Department of Housing and Urban Development.
Thinking And Decision Making Paper Meet Our Bilingual [English/Spanish] Credit Coach / Housing Counselor…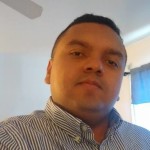 Leonardo is a certified Housing Counselor who joined First Home Alliance in 2015. He comes to the agency with over three years' experience in the credit card industry. He is a Qualified Trainer for VHDA Introduction to Homeownership Education Program. Leonardo has more than 40 hours delivering Financial Capability Training and Homeownership Education.
Bilingual English/Spanish, conducts training and one-on-one coaching in both languages. Leonardo is First Home Alliance primary credit coach. He completed NeighborsWorks Certification for Homeownership Education and Counseling (NCHEC), and Certifications in Pre-Purchase Homeownership Education.
Meet Our Loss Mitigation Specialist / Housing Counselor…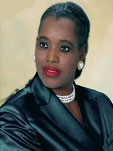 Kaleta is a certified Loss Mitigation Counselor who joined First Home Alliance in 2008 after a successful career with the Navy Federal Credit Union. She completed her Foreclosure Intervention and Default Counseling Certifications with Neighbor Works America Center for Homeownership Education and Counseling Training Institute. She retired as Vice President of Projects and Business Integration from Navy Federal Settlement Services. During her tenure with Navy Federal, Kaleta chaired an advisory committee which reviewed minority mortgage loan applications to ensure that all fair credit practices had been met prior to a loans recommendation for disapproval to the Credit Committee. She also managed post settlement and quality assurance on all mortgage loan files. Kaleta currently provides foreclosure housing assistance to distressed members of Northern Virginia. She also serves on an executive panel that is seeking partnerships with local community organizations for our charitable agency.
Meet Our Program Assistant / Intake Specialist…

Alexander Sherron joined First Home Alliance in a 2012 as an Administrative Volunteer and was hired full-time in 2013. He is highly experienced as a Housing Program Assistant and Intake Specialist. He is the office technical expert on Microsoft Office, IT, VoIP phone, faxing and scanning systems. Alex is the primary trainer for new volunteers and interns. He is the point person for data entry into our Client Management System, CounselorMax (CMAX) and Hope LoanPotal (HLP). Alex has uploaded, verified and tracked over 150 loss mitigation workout packages to multiple Mortgage Loan Servicers.