Help Writing My Research Paper Spending Plan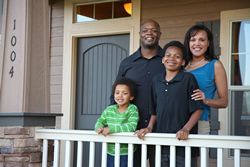 Mortgage Program
Importance Of Planning In Business How To Do A Research Paper The list of documents in the First Home Alliance Workout Package are required by the National Foreclosure Mitigation Counseling (NFMC) program, United Stated States Department of Housing and Urban Development (HUD) and the Mortgage Loan Servicer. First Home Alliance must capture necessary information in order to provide loss mitigation services on your behalf. Please download and complete all these documents. Email to HELP@FirstHomeAlliance.org or fax to: 703-580-8842. Once these documents are received our processors will review them for completeness then assign your file to one of our Loss Mitigation Counselors. You should receive a call from one of our representatives in 24 to 48 hours.
Business Management Dissertation Proposal Workout Package:
Do My Physics Homework
Mortgage/Borrower Assistance Form provided by the Mortgage Loan Servicer
"When accessing our services if you need assistance due to a language barriers, mobility impairments, visual or hearing impairments or other disabilities please let us know so we can provide necessary accommodations."
Where Is The Best Place To Buy An Essay More Help for Homeowners
Word Limit Personal Statement
To learn more about the Making Home Affordable program click here
To verify if your loan is owned by either Fannie Mae or Freddie Mac click here
To verify if your loan meets the Making Home Affordable eligibility criteria click here
Don't be a victim of foreclosure fraud. Stop Loan Modification Scams!
Sql Assignment
Avoid it. Report it.
Contract Law Dissertation