Classes And Workshops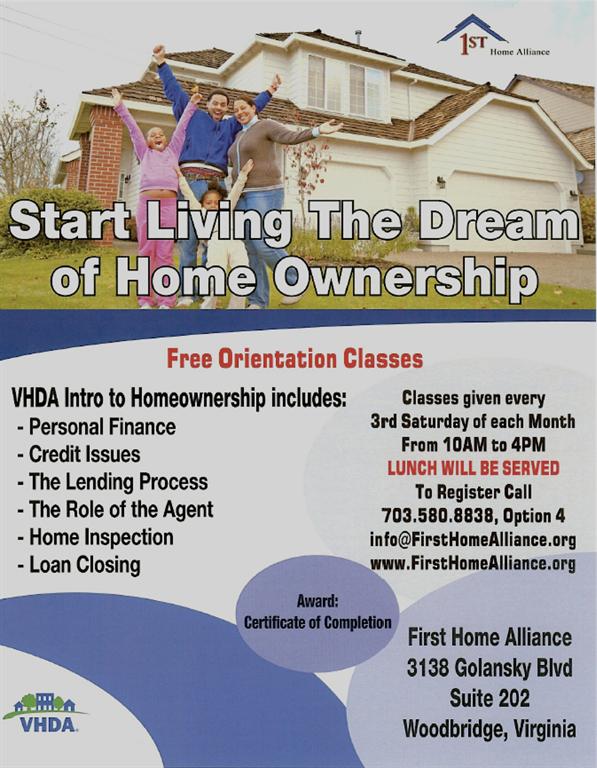 Free Orientation Classes on Home Ownership
click to download / print the doc
First Home Alliance uses the Virginia Housing Development
Authority (VHDA) 'Intro to Homeownership' curriculum
for pre-purchase education classes.
Click on the VHDA logo below for additional information
and class materials:

*Complete the HOUSEHOLD SPENDING PLAN (click and print).
photo.php?v=4458565265453&set=vb.165322678149&type=2&theater
Classes are  from 10 AM – 4 PM every third Saturday:
Places is limited.
Pre-register to reserve your seat.

Financial Literacy Classes
Essential Class Resource:  PowerPay – Helping Debtors Become Savers –  www.powerpay.org