Board of Directors
---
DONALD SCOGGINS, CHAIRMAN

Donald is a professional with over 30 years of experience in project management in terms of non-profit, small business development and real estate advisory services to small commercial property investors and first time homebuyers. He has an extensive background in federal and private real estate financing, leasing, sales and contract practices. He is the founder and owner of Scroggins property, Inc., a DC –based real estate firm specializing in finding, managing and selling, and the development of real property for small investors, tenant/owner mediation and arranging refinancing for individual homebuyers in the Washington D.C. district. He assisted in the development, review and monitoring of government single family housing program regulations which is guidance to HUD field offices in the preservation and disposal of FHA assets. He developed and coordinated current industry trend tools and training seminars for office personnel pertinent to responsibilities of the office of single family housing. Donald holds a Master of Urban and Regional Planning from the University of Pittsburgh, Pittsburgh, PA.
EDDIE LEWIS, SECRETARY

Eddie is an Army veteran with over 20 years experienced in human resources and administration. He has served in positions stateside and overseas including with the Department of the Army detachment to the North Atlantic Treaty Organization during the first Gulf War. He recognized the need and strongly supports the agency's mission, thereby, became a board members and making a difference by putting his stamp on the organization. He assisted the Founder in establishing the organization's articles, resolutions and by-laws. Eddie ensures that the legal requirements governing accurate and sufficient documents of the organization's records are maintained and in compliance with state laws and regulations. Eddie holds a Master of Management Science from Oakland City University, Oakland City, Indiana.
SHAUNA DAVEY, TREASURER

Shauna is an Instructional Specialist for the District of Columbia Public School system. In this role, she primarily provides teachers in Early Childhood classrooms research-based instructional approaches, as well as collaborates with key stake-holders in the school community. Additionally, she serves as director of a tutoring company which she founded in 2004 that caters to supporting learners at various ages. She has served as an Educational Consultant for a private autism institution in which she provided individualized instructional support to children and families. She is active in the community as a mentor and tutor for her local school district, community centers and churches. Since joining First Home Alliance Inc. staff in 2007, she has served as the Volunteer Coordinator and a member of First Home Alliance, Inc.'s Scholarship Committee. She also assisted with the compilation and submission process of First Home Alliance, Inc.'s current grantee; Combined Federal Campaign and United Way of the Nation Capital Area inclusion. Shauna holds a Masters of Education/Curriculum and Instruction from the University of Phoenix, Phoenix, AZ.
TEX (THOMAS) HUNT, MEMBER

Tex Hunt has over 30 years of finance and mortgage lending experience. He is currently Vice President and Branch Manager at Cardinal Bank where he continue to foster a working environment that motivates team members to excel in effectively serving customers by providing bank products and services to meet their needs, while simultaneously achieving Cardinal Bank sales goals. Tex has served as Account Executive VP with Bank of America whereby he was instrumental in ensuring Bank of America's First Time Homebuyers Program, that targeted low-to-moderate income families in Fairfax and Loudoun Counties, achieve its program goal. Additionally, earlier in his career, he has held other positions in the banking industry such as teller, management assistant, and management associate. Mr. Hunt's community involvement include Board member of Braddock Road Youth Club, Cardinal Bank's School Bank Program, Youth League Coach, Junior Achievement Program and Adopt a School Program. Tex is a graduate of Northern Virginia Community College. He is an American Bankers Association (ABA) member and holds certification from the American Institute of Banking (AIB).
LORI WILLIS, MEMBER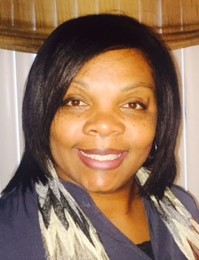 Lori is currently serving as an Extended Language Arts & Science Teacher/Team Leader (6th Grade) at Prince William County Schools. She is a prior consultant and manager with Bath & Body Works where she served as a mentor to newly hired employees while providing day-to-day supervision of store operations that ranged from customers service, staff development and training, merchandising, ensuring compliance with company policies, and store presentation and marketing. As a Mississippi Valley State University (MVSU) Communications Specialist, Lori served as the direct assistant to the Director of Public Relations whereas she coordinated information and events relative to media appearances and news stories. She also assisted the MVSU faculty with the development and implementation of university marketing plans thereby increasing student usage of the Intern Career Development and Replacement Center. Lori has contributed to community service by participating in a variety of programs such as the National Capital Area Food Bank, Girls On Track Teacher Sponsor and the Woodbridge Food Truck Festival Volunteer. Lori holds a Bachelors of Arts Degree in Speech Communications from Mississippi Valley State University, Itta Bena, MS.
NETTA AYESH, MEMBER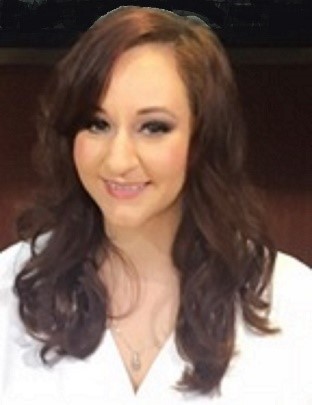 Netta Ayesh is nonprofit director and board member passionate about serving local government and communities. She currently serves as Chairman of the Fundraising Committee on the First Home Alliance Board of Directors. She has experience in event planning, fundraising, and served as the strategic planning committee chair for Peace Out. Peace Out's mission is building young philanthropists. She teaches methods of fundraising for causes young philanthropists are passionate about. Interns, community service, work study, retirees, and the military community are all valuable assets to her nonprofit strategies. She also actively participates in the social welfare of soldiers and their families. She enjoys working with military families, at risk youth, and students with disabilities. Netta was awarded the President's Award for Educational Excellence signed by President George W. Bush. She was a Faculty Union Scholar for Evergreen College, a community hero for Rotary International (Tacoma Narrows chapter), named Honorary Volunteer and received a City of University Place proclamation for her successful leadership.