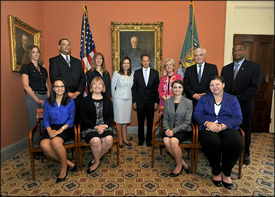 About Us
Homework Help Mixed Fractions
Help With Physics Homework Problems http://envsci.uprrp.edu/?help-write-papers Help Write Papers First Home Alliance of Northern Virginia is a HUD-approved 501(c)3 not-for-profit, housing counseling agency that promotes financial literacy and economic self-sufficiency. Our mission is to increase home ownership among low-to-moderate income communities and to sustain ownership for present homeowners through loss-mitigation counseling and foreclosure intervention.
Goals
Increase housing opportunities by promoting homeownership and homeless prevention Stabilize communities by decreasing the rate of foreclosures Improve self-sufficiency and financial literacy
http://www.latestrecipes.net/how-to-write-a-graduate-application-essay/
How To Write A Graduate Application Essay
Company History
90 Day Business Plan For Interview August 2, 2002, First Home Alliance was founded and incorporated in the Commonwealth of Virginia by Larry J. Laws, Sr., MBA. June 9, 2003, First Home Alliance was awarded its 501c 3, tax-exempt status.
In January 2004, First Home Alliance began providing housing counseling and education services in Northern Virginia and surrounding area.
June 1, 2004 began conducting Virginia Housing Development Authority (VHDA) Introduction to Homeownership classes in Northern Virginia.
December 1, 2005 partner with Bank of America Home Loans as a Homebuyer Education Provider.
April 2, 2006 opened its office in Woodbridge, Virginia.
June 9, 2010 became HUD approved housing counseling agency.
Science Research Paper Help EIN: 32-0026605
Research Papers On Customer Service Assessment